If you're a fan of Communuty—and you really should be—you're probably aware that last night's episode will be the last for a while, and maybe ever. So when the cast asks for your help saving Greendale, well; they're actually asking to save your favorite Thursday night TV show.
Or maybe I'm reading into this too much! I get sentimental around the holidays. Full video below:
The rest of this week's top comedy videos, including an actress home, perfect calves, and the mind of David Wain can be found over at Splitsider.
Other highlights from the week in comedy:
-Merry holidays! The 20 specials of Christmas continued this week, with Futurama's "Xmas Story", Moral Orel, Father Knows Best, The Simpsons, and Saturday Night Live's best Christmas sketches.
G/O Media may get a commission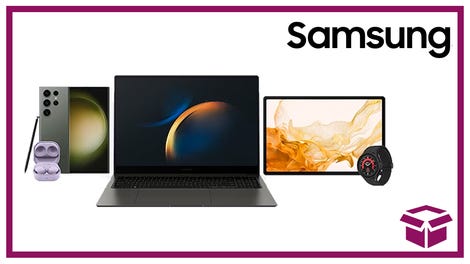 24 hour deals
Discover Samsung - Daily Deal
- We advised you on how to hit 'em (hint: hard).
- We talked to Margaret Cho about how to hang on to comedy even when you want to let go.
- We ate some Baked Lays and thought about Horatio Sanz' time on SNL.
- We pledged allegiance to the Canadian comedy of Wayne & Shuster.
- We peeked back at Marc Maron's less successful days by listening to Final Engagement.
- We outlined the dramedic pleasures of The Actress.
- We sent off Community with 58 reasons to love the show - one from every episode.
- We found the lost roles of Patton Oswalt.
Splitsider is a website about comedy and the people who create it. It covers movies, TV shows, web videos, books and any other format that exists to make you laugh.