What's better than going to see The Hunger Games this weekend? Experience that same juvenile slaughterfest at home with friends! As far as board games go, think of The Hunger Games Game as a cross between Life, Monopoly, and a spear aimed directly at your larynx.
Also, not for nothing, but the fact that this doesn't have at least 20% more Effie Trinket is an outright crime. Not, uh, that I've read the books or anything. Full video below:
The rest of this week's top comedy videos, including Viking Wives, a Mimefield, and Kony's side of the story, can be found over at Splitsider.
Other highlights from the week in comedy:
- We guided you through the comedy landscape of Austin, TX.
- We spoke to Aziz Ansari about his new self-released standup special.
- We brought you the short films of Louis C.K.
- We asked where Comedy Central took a wrong turn.
- We talked to Seth Morris about First Dates with Toby Harris.
- The Onion is moving, and they're selling their furniture.
- We introduced you to the tragically short career of Charlie Barnett.
- We might not care about joke stealing after all.
- We remembered the wackiness of Ren & Stimpy.
- Would you like to see our wine list?
- We looked back at Paul Shaffer's time on SNL.
- We watched I Am Comic.
- We'd hate if anyone hated I Hate Being Single.
- We pit budding crimefighters Gloria Pritchett and Phoebe Buffay against each other.
G/O Media may get a commission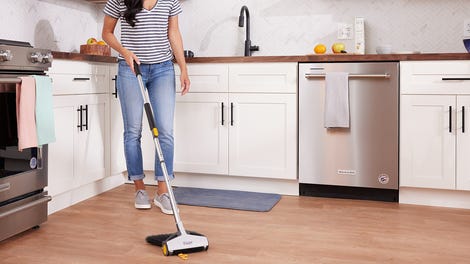 BOGO 50% Off
Flippr - BOGO 50% Off
- We rewound and rewound these great audition tapes.
- We lamented the lost roles of Gilda Radner.
- We told you what you're missing by just watching the Hulu version of SNL.
- We got up early for David Letterman's morning show.
- Ready, aim, listen to the DVD commentary for "Ready, Aim, Marry Me."
Splitsider is a website about comedy and the people who create it. It covers movies, TV shows, web videos, books and any other format that exists to make you laugh.