If there was any doubt that what Elon Musk called a "Nuclear alien UFO from North Korea" was actually just one of SpaceX's Falcon 9 rockets flying over California, remember that this photographer knew it was coming and had time to position several cameras to catch a stunning timelapse of the event.

The New York Times story about the Pentagon's program that studies UFOs had aliens on everyone's mind last week. So, when SpaceX went through with its pre-planned launch of a group of satellites into low-earth orbit on Friday, Twitter ignited with beautiful photos and celebrities questioning if they just saw an alien buzzing in the sky. Sadly, it was not an alien... this time. SpaceX was going about its business and the timing allowed the sun to beam through the rocket's plume in a particularly UFO-like manner.
Because the launch was announced ahead of time, photographer Jessie Watson was able to have four cameras ready to capture it in the area around his home in Yuma, Arizona. Watson set up his rig about 45 minutes before launch, and he writes that when the launch time rolled around he couldn't see it and worried that something was wrong. "Then after what seemed like ages, but in reality, probably only a minute or two the Falcon 9 rocket blasted into the horizon and my cameras' field of view," he recalls. Based on footage from Bakersfield, the whole launch was visible for about four-and-a-half minutes.
Though he'd never shot a rocket launch before, his footage came out great. You can see the list of gear he used here and watch the results below.
G/O Media may get a commission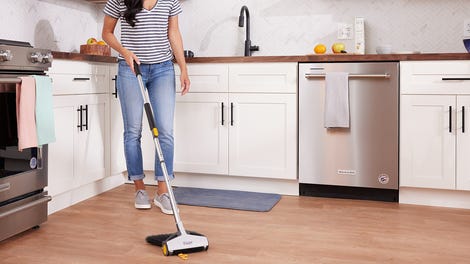 BOGO 50% Off
Flippr - BOGO 50% Off