Holier-than-thou bicycle enthusiasts have been touting the benefits of their cleaner, healthier method of transportation for ages. But thanks to the UK's leading website for lascivious adult pleasures, the act of bicycle riding is about to get a whole lot less—well, holy. That's right, SexShop365 is proud to present the newest innovation in vibrating bicycle seats: the Happy Ride.
You see, bike rides are an inherently solo affair, and you're bound to start feeling lonely if not just plain bored. So what better way to penetrate the dullness than a discreet, vibrating saddle cover? The athletic erotica even comes with a set of controls attached to the seat's rear, meaning you can adjust your level of titillation as you so choose.
Because chances are, you are going to want to adjust this thing. In most major cities, bike riding in and of itself is already a hazard. Most motorists rarely keep an eye out for bikers, and the ones that do are probably just looking for their next two-wheeled target. So you're already in danger just by getting on the road; add in the distraction of riding your newly engorged bike seat all the way to pleasure town, and we've got a little problem on our hands.
But as Claire Bowden of SexShop365 explained to The Daily Mail, that won't be deterring the quivering masses. They've been suffering under masturbation-free commutes to work for too damn long. According to Bowden:
Thanks to the UK's cycling boom and the building obsession around next year's Fifty Shades Of Grey movie, both adult toys and cycling are firmly on the public radar. It was only a matter of time before the two were combined to make your daily cycle even more pleasurable.
G/O Media may get a commission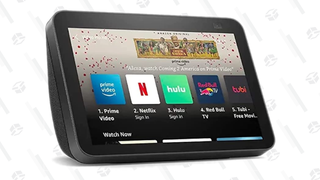 But don't worry, gentleman. The bike seat works just as well on your danger zone as it does the ladies'. And you can pick up one of these tantalizing treasures for your very own over at SexShop365 here. [The Daily Mail]
Image: Shutterstock/pio3