Final proof that social networking can make the world a better place: Heroes' Greg Grunberg and baby-faced Wil Wheaton (Star Trek:The Next Generation) have been networking publicly on Twitter. And the upshot may be that Wheaton becomes the latest Trek veteran to pass on his wisdom to those troubled mutants. But which superpower should Wil Wheaton have? Click through to vote.
While we are normally against adding yet more guest stars to Heroes, this would be a quality catch as Wil is an actor I have been loving forever. Here is the entire Twitter chat between Grunberg and Wil:
From Grunberg's Twitter:
@WILW it's @greggrunberg from Heroes. Happy to be twittering you. I'm a fan. @Heroes @StarTrek about 11 hours ago from web in reply to wilw
Thinking how cool it would be for @WILW to have a cameo on Heroes. Will tell Tim and the writers tomorrow. Think he'd do it? about 11 hours ago from web
@wilw we need you to cameo on HEROES. how bout it? Let me know, it's Greg Grunberg from Heroes. Parkman. about 11 hours ago from web in reply to wilw
G/O Media may get a commission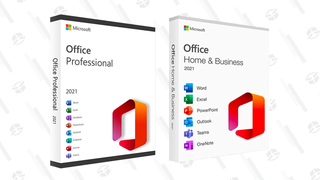 89% off
Microsoft Office Professional 2021 Lifetime License
@wilw I'm sure Tim would LOVE to have you. I will talk to him tomorrow and see what he thinks. about 11 hours ago from web in reply to wilw
@wilw My twitter peeps are going nuts over the idea of having wilw on Heroes. Must make that happen. about 11 hours ago from web in reply to wilw
This is what Wil Tweets today!:
So this is unexpected: @greggrunberg says he likes my work, and wants to get me on Heroes. Says he'll talk to Tim Kring about it today. O_o about 1 hour ago from TwitterFox
Most excellent, we're totally down with this idea, just don't make him over-the-top evil, 'cause I like my Wheaton sweet.
What should Wil Wheaton's power be, should he score a cameo on Heroes?