On Friday the very hotly anticipated No Man's Sky was finally made available for PC gamers, a full four days after console gamers got it. Reportedly this was because the developers wanted to "make it right." Unfortunately it was still a rush job and game stores like Steam and GoG have pages and pages of angry customers complaints about the unplayability of the title. 57 percent of the nearly 40,000 reviews on Steam are negative, and while many are just bored with the game, many are actively hating on the PC port.

G/O Media may get a commission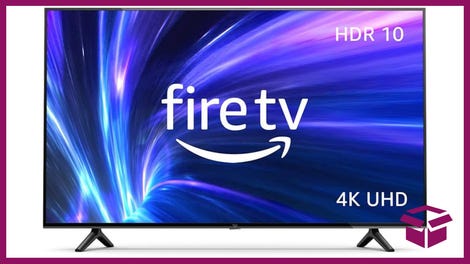 42% Off
Amazon Fire TV 50" 4K Smart TV
It's hardly the first time a PC game has gotten off to a very rocky start. Last year people were pumped for Batman: Arkham Knight. It was the conclusion of an informal trilogy of Batman games that managed to make the worst lay in comics into a kind of cool hero. Yet the PC variant was so plagued with bugs it ultimately had to be removed from the Steam store. This year another Batman title, this time from Telltale, also had issues. Not severe enough to get it pulled from sale, but terrible enough that I know more than one person who threw up their hands, got a refund, and bought it for a console instead.
So how does this keep happening? These games are hugely expensive to make and major part of the plans publishers have for profits. They want and need them to sell well. So why are they releasing buggy titles that feel more like closed betas instead of gold games?

The biggest issue is the difference between consoles and PC. There's very little fragmentation in the console market. A developer producing a game for the PS4 and Xbox One has exactly three devices they need to consider while developing. Meanwhile a PC developer has to consider what version of Windows the gamer has, a long list of possible video cards and processors. There are thousands—millions—of variations and it's really, really hard to account for them all. "There is no complete way of testing for every variation of PC, even with a proper QA setup. It's a bit like making a game for Android, but worse," noted indie developer Rami Ismail told Gizmodo. Ismail has been very vocal about No Man's Sky's PC release issues.
Ismail said his primary focus is on PC games, so he has to make the time to account for all those variations and get out the cleanest game code possible. But a AAA developer releasing across multiple platforms might not. "You start with the most limited platform and work your way up," Ismail said. "In that regard, launching a PC game remains terrifying. You know your game is not going to work everywhere, and the uncertainty isn't whether it's perfect, but exactly how many computers are going to suffer from problems big enough to need to fix."
The only bright spot of these botched PC game releases is that its usually pretty simple to patch them. PC game patches don't have the rigorous timelines and protocols console patches do. A developer can push it the same day the game launches (No Man's Sky did this to middling success) or days later. And devs can keep patching and patching until they get it right, as Hello Games, No Man's Sky's developer, promises to do. Unfortunately, this often takes longer than many fans are willing to wait.
It's something to keep in mind when you're choosing what platform to play the next big game on. If it's an indie game you may be okay, but if its a AAA game the PC version might just be a quick and dirty cash-in that won't work on launch day.