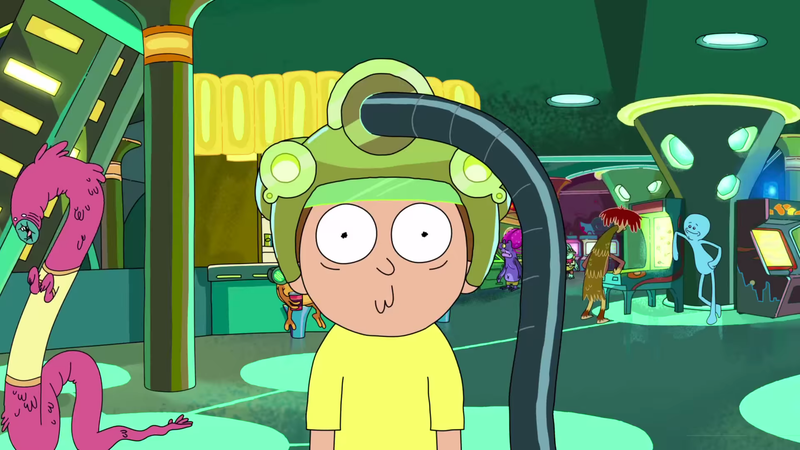 Predicting the future is hard. It's nearly impossible to know what technological marvels await in the next few years, let alone the next eight decades. Undaunted, we've put together a list of 10 super-advanced technologies that should be around by the year 2100.

Some of these technologies are rather "out there," but I'm reasonably confident in making these predictions. As radical as some of the items described here appear, most—if not all—should be around by the turn of the 22nd century. The reason has to do with an innovation that doesn't appear on this list: Artificial superintelligence. As computer scientist I. J. Good aptly pointed out in the 1960s, "the first ultraintelligent machine is the last invention that man need ever make."
Once greater-than-human intelligence emerges in a machine—a development that could happen as early as the 2050s—all bets are off in terms of what's technically possible. Intelligent machines will replace humans as designers and engineers, constructing the technologies of our dreams, including some we hadn't even thought of. Here are just 10 of those technologies that could change virtually everything.
1. Brain-Linked Virtual Reality
Wearable VR-enabling devices like Oculus Rift are all fine and well, but no matter how sophisticated these sorts of gadgets become, a "true" sense of existing in an alternate reality will remain out of reach. What's required is something a bit more...invasive—and by the time we reach the 2100s we'll have found a way to create a virtual reality experience that's indistinguishable from the real thing. Incredibly, these experiences will be fed directly to our brain, bypassing our normal sensory inputs to make it all the more believable.
To get that intangible feeling of what it's like to exist in our surroundings, we'll need to go to the source of that experience: the human brain. Indeed, the brain (among other things) is a sensory processing device. All of the things we sense on a regular basis, whether it be the smell of your tacos or the glaring glow of your computer screen, are routed to your brain. As Morpheus put it so eloquently in The Matrix: "What is real?...If you're talking about what you can feel, what you can smell, what you can taste and see, then 'real' is simply electrical signals interpreted by your brain."

Futurist Ray Kurzweil, author of The Singularity is Near, explained how this could come about in a Q&A about his book.
I see this starting with nanobots in our bodies and brains. The nanobots will keep us healthy, provide full-immersion virtual reality from within the nervous system, provide direct brain-to-brain communication over the Internet, and otherwise greatly expand human intelligence. But keep in mind that nonbiological intelligence is doubling in capability each year, whereas our biological intelligence is essentially fixed in capacity. As we get to the 2030s, the nonbiological portion of our intelligence will predominate.
Kurzweil's time lines are probably a bit optimistic, but his concepts are sound; we're finding new ways of breaching the blood-brain-barrier and creating microscopic machines that can travel around the body. And just as importantly, we're creating a detailed map of the brain, including areas responsible for processing incoming sensory information.
Once implanted in the brain, Kurzweil's nanobots would locate the brain's various sensory inputs and shut them down (e.g. disrupting the electrical signals collected by the retina, ear, etc.), making the person completely unaware of their actual surroundings (it would be the perfect sensory deprivation chamber. In place of these signals, the nanobots, fed by wireless transmission, would replace those missing signals, feeding the brain's cortical regions with artificial senses—and an entirely new subjective experience. To the person, it would feel like they've been transported to another world.
2. Utility Fog
Devised by nanotech pioneer J. Storrs Hall, utility fogs are a swarm of nanobots, or "foglets," that can take on the shape of virtually any object, and change its shape on the fly. Storrs came up with the idea when trying to imagine a futuristic seat belt. But instead of static straps and inflatable airbags, Hall imagined an intelligent cloud of interconnected snowflake-like foglets capable of morphing along with the movements of anything around it, including the passengers of cars.
Utility fogs defy the imagination in terms of the technological sophistication required. Each foglet would measure just 10 microns across (roughly the same size as a human cell), be equipped with a tiny, rudimentary onboard computer to control its actions (which would be controlled externally by an artificially intelligent system), and a dozen telescopic arms that extrude outwards in the shape of a dodecahedron. When two foglets link up, they would form a circuit, allowing for the distribution of power and communications throughout the network. The foglets wouldn't be capable of floating, but would instead form a lattice structure, called an octet truss, when holding hands in all 12 directions.
A utility fog would work like programmable matter, capable of moving around, enveloping, and and even transporting an object or person. More radically, utility fogs could be used to create a virtual world around a person—and even host a person who has uploaded themselves into this nano-infused cloud (similar to the foglet beings in Warren Ellis' Transmetropolitan).
3. Space-Based Solar Power
As our civilization struggles to mitigate the effects of climate change and transition into a more sustainable energy economy, it's tempting to think we'll never be able to meet our seemingly insatiable energy needs. Space-based solar power—an idea that's been around since the 1960s—could solve this problem once and for all.
Nearly 60 years ago, Peter Glaser envisioned solar powered satellites capable of transferring captured solar energy down to receiving dishes on the Earth's surface via microwaves. A number of different schemes have been proposed since then, with Japan leading the way in terms of having an actual plan to get it done. Called the SBSP System, the Japanese orbital farm would run in a stationary orbit about 22,400 miles above the equator, where it would transmit energy to Earth using laser beams. Each satellite would target a 1.8-mile wide receiving station that could generate an entire gigawatt of electricity, which is enough to power a half million homes. For safety, the receiving station should be positioned far from human habitation, such as a desert or island.
4. Mind Uploading
By the turn of the 22nd century, many humans will have opted for a purely digital existence, one free of all biological constraints. Called mind uploading, or whole brain emulation, this will involve the meticulous copying of an existing biological brain. The scans would capture every cognitive detail down to the molecular level, and include memories, associations, and even a person's personality quirks.
Futurists aren't entirely sure how mind uploading will happen, but a critical step will be to make sure the important parts of a brain are copied, particularly those tied to a person's sense of identity (namely the parahippocampus and retrosplenial cortex). This could involve "destructive" copying, where an existing brain is sliced or otherwise taken apart in order to record a person's brain state and memories. Alternately, a sufficiently powerful brain scanner could be used to take a snapshot of a person's brain, and then "pasted" into a computer capable of translating that information into a functioning mind. In order for an uploaded person to function "normally," they would have to be equipped with a virtual body and environment.