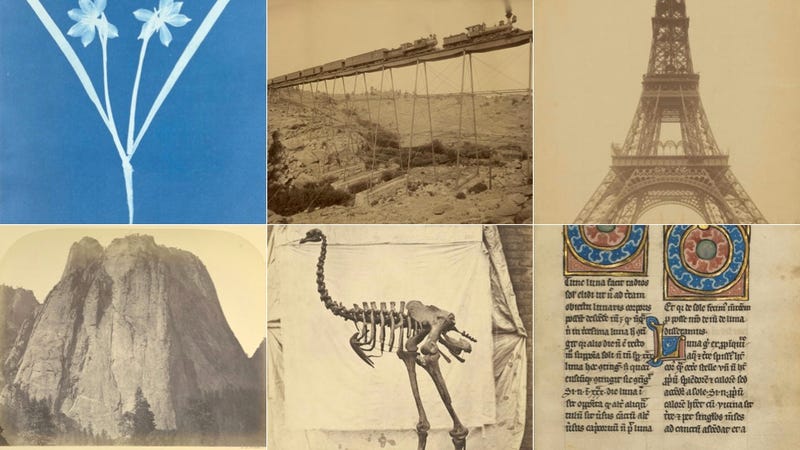 The J. Paul Getty Museum is home to troves of fascinating historical artifacts. And last week, the museum announced a project to give the public unfettered access to it. The Open Content Program makes 4,600 high-resolution images available for free and for any use whatsoever. Here are 11 gems to help begin your historical journey.
---
Carleton Watkins, Cathedral Rock - Yosemite, 1861, Albumen silver print.
Carleton Watkins took a whole mess of beautiful pictures of Yosemite and the American West before Ansel Adams was even born!
---
William Henry Jackson, Dale Creek Bridge, Union Pacific Railway, 1885, Albumen silver print.
This... reminds me of an old-timey hyperloop.