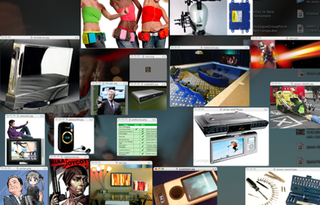 Lam,
I'm finally back from Spring break! I know you missed my intern powers while I was gone, but now I'm back fully charged (aside from a what seems to be a permanent hangover).
And it looks like I got back just in time, because the gadget world is going crazy.
Phillips has finally gone off the deep end with their Magic Video Ball. It's one part Magic 8-ball and one part media player. Just give it a shake, and up comes a new video.