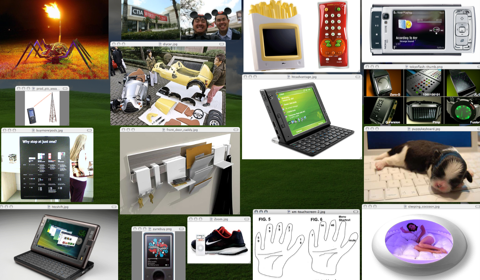 Those crazy kids, Lam and Chen, flew on down to Sin City: Orlando, Florida, to cover CTIA '07. But they don't mind, they're always looking for reasons to go away on long trips together. So don't forget to check out our non-stop coverage all week.
Remember that triple slider from Helio we told you about? Well, it's official. Helio launched the Ocean smartphone. And now, for $295 you won't have to squint at your QWERTY pad to find the numbers.
EVDO Rev B is a coming. The new version will allow for download speeds up to 9.3Mbps.
Finally, Nike won't make us choose between our love of all things gadgety & our running shoes. By the end of the year, all Nike shoes will be Nike+iPod ready.– Ben Longo