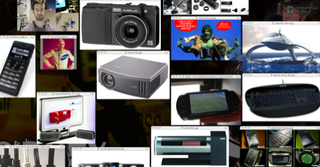 Guns for Tech—That's what Mexican police have devised to tame Drug Wars. Trade in a gun get an Xbox.
Budget Bravia HD Projectors—We're talking 720p & HDMI for a $1000.
NAND flash shortage—Samsung sounded off the alarms today, apparently around July '07 we're going to be hit with a NAND flash drought. I wonder if Apple will suffer from or be the cause of the shortage?
Xbox 360 Interview—We talked to Albert Penello, Director of Global Marketing for the Xbox 360, and asked him a whole slew of questions about the future of the 360 & the new Elite edition.– Ben Longo