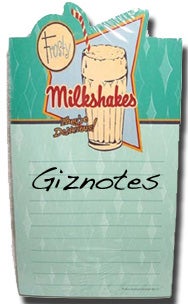 Yahoo is really trying to pump up their mail service. Yesterday they drop storage limits, and now they are making their API available for Yahoo! Mail.
Gizmodo discovered why there's still a Wii shortage going on, its the Norwegian Cruise Lines fault. By next month their entire fleet of cruise ships will be fitted with Nintendo's console.
Thanks to a British company Zinwave, London's underground railway system might be getting cellphone coverage sooner than initially predicted.
How many times could Steve Jobs buy every song on the iTunes Music Store? Over 5,000, thanks to new reports that the Apple CEO is now worth $20 billion.– Ben Longo