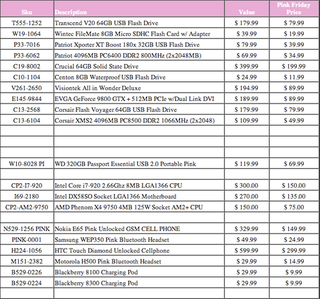 Not only are CompUSA and TigerDirect doing discounted deals for Black Friday-they call it Pink Friday because they are supporting the fight against breast cancer-but they are also giving away free desktop computers in store. You'll also get some insane discounts online on limited-quantity goodies. Two crazy examples: A $5,999 Sony Vaio TT with a 256GB SSD, 11.1-inch screen, and Blu-Ray for only $999 (yes, nine hundred ninety-nine dollars) or a Xbox 360s for $99 during a 12 hour webcast. Read on for the complete list.
Update:
We got the address and time for the webcast, plus other details.
The webcast will be here. The webcast starts at noon and will last until midnight. They will be giving a lot of giveaways, including PS3s, Xbox 360s, Bluetooth headsets, or a 42" plasma TV with a computer built inside of it, among other things.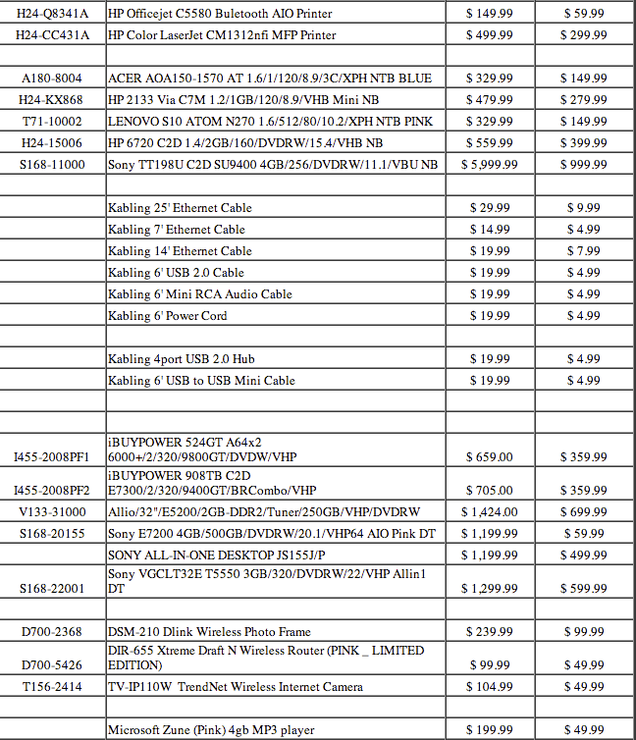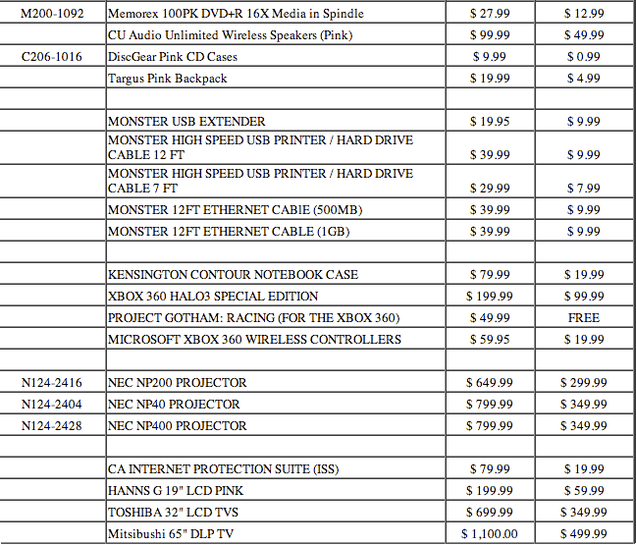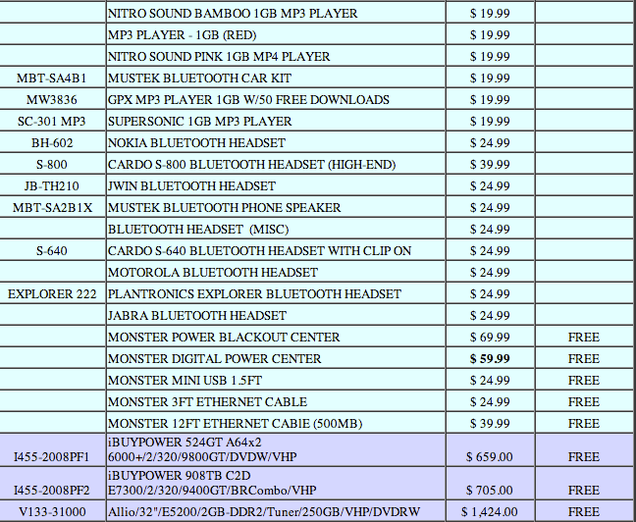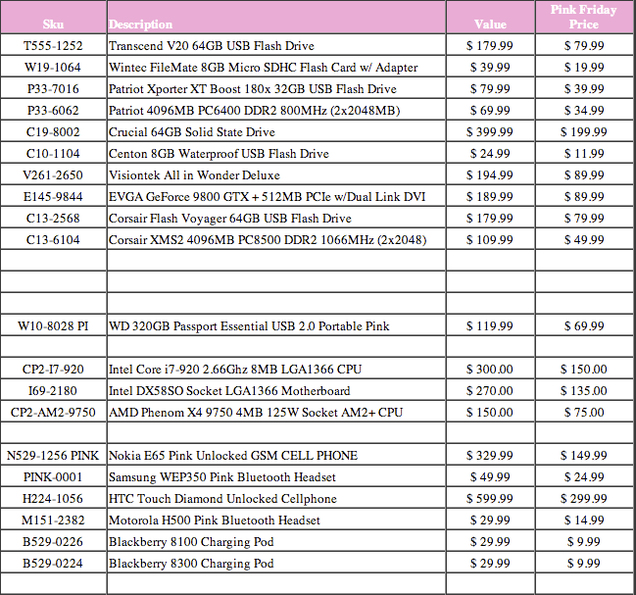 While not everyone will get the crazy deals-they are limited quantities-the products above look like a good enough hook to leave yourself in the arms of the crazy goddess of consumerism, that busty and curvaceous naughty girl. [Compusa]