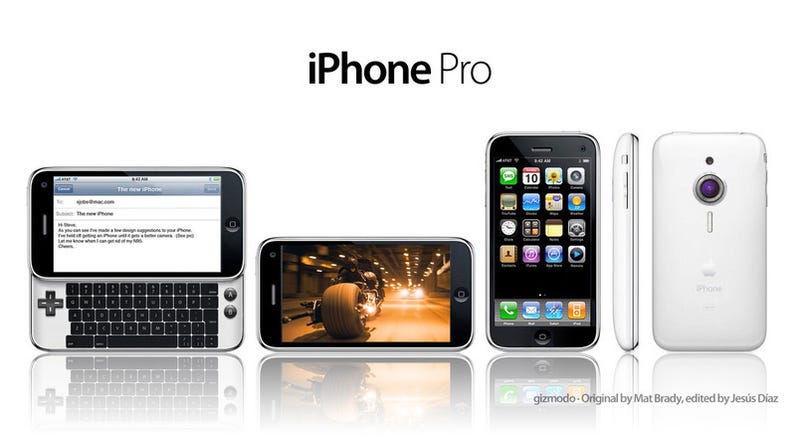 Here's the new iPhone Pro, something that we don't expect at MacWorld 2009 at all. However, we do expect something like this to come at a later date. Why? Because it just makes sense.
Click on image above for higher resolution version
This concept started as a Photoshop idea by Giz reader Mat Brady. He wants to get rid of his Nokia N95 but can't get himself to buy an iPhone for the same reason other people don't like the current iPhone. Lack of a physical keyboard, lack of a good camera, and not enough storage.