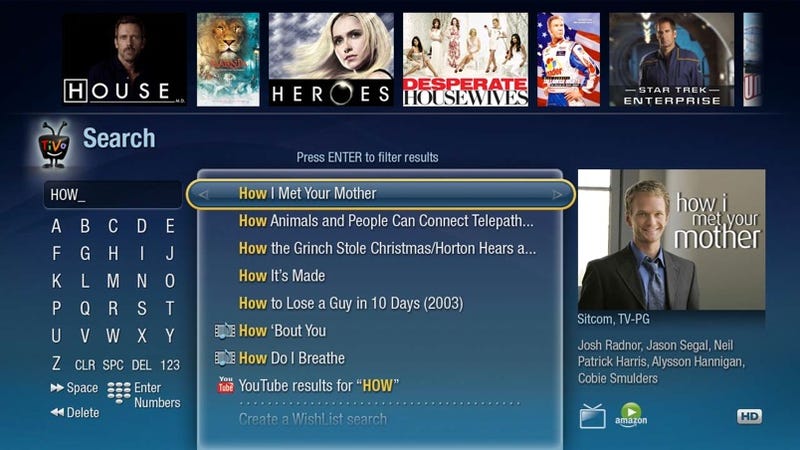 The redesigned TiVo Search does away with the Swivel Search and now makes show searching more efficient and HD friendly.
Just like Swivel Search TiVo Search will weed through both live TV and broadband content, like Amazon on Demand and Youtube, to find a complete list of available programs. But now upon searching for a show TiVo Search will automatically generate similar recommendations and display them with eye-pleasing art at the top of your TV. Another upgrade over the Swivel is the menu layout that is now three columns wide to make use of wide screen TVs and when available HD content is automatically recommended.
TiVo Search has be redesigned with that leaked TiVo UI we saw a few months ago, which brings a more evolved look to the friendly TiVo software. Right now this UI is only available while using Search which is currently in beta and available to all Series 3 and HD TiVos today.
If the leaked UI and the use of it in the new TiVo Search is any indication than it would seem this UI will probably be the future of TiVo, which I for one can't wait for.