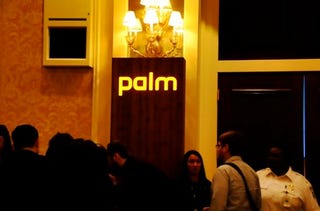 In a few moments, we will see the fruits of the Palm team's many months of labor, and the Palm fan's answer to what the Post-Treo revolution looks like. Updates.
It's a lot for them to live up to, but we're resetting our expectations and approaching the lagging company's new model line with an open mind.
We're guessing we'll see a brand new phone, perhaps running the new OS, but who knows. What we do know so far is that Palm is rumored to announce a touchscreen slider running the Nova operating system, that according to descriptions, is squarish in appearance.