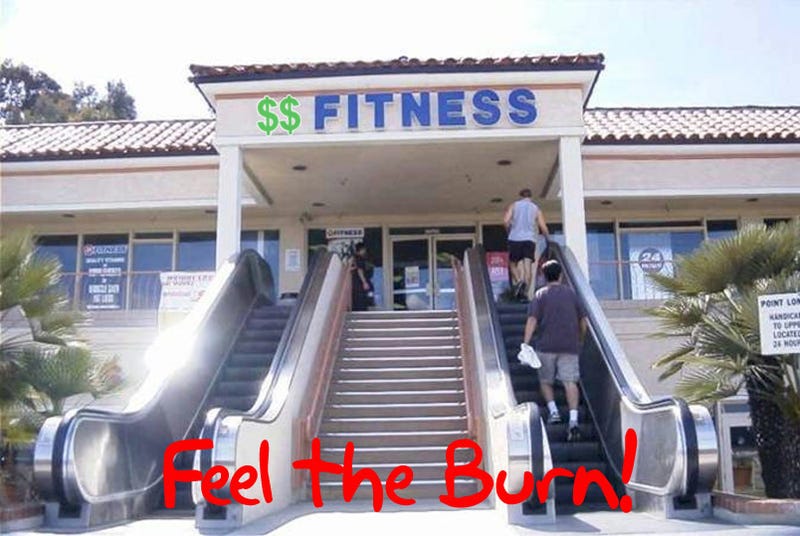 January is a time for New Year's resolutions, a time when we tearfully grab a hunk of belly flab and decide to buy fitness gadgets and gym memberships. Don't waste your money.
Back in the days before becoming a gadget-deal guru, I was known as Prof. Buffmodo, certified personal trainer—so I know what it takes to get in shape from a physical and a fiscal standpoint. The bottom line is this: Most fitness gadgets are gimmicky junk and a lot of gyms will rip you off in a heartbeat. With the economy in the shape it is, fitness will probably be one of the household expenses put on the chopping block, but this might not be a bad thing. The truth is that beginners can get in shape on a budget by keeping things simple.
What Not To Buy:

Common sense should tell us that products like the Springflex and the Gamercize PC Power Stepper are gimmicks catering to people who are unwilling or unable to devote time to exercising. Besides, neither offer anything close to a full-body workout. These half-assed approaches cost $90 and $200 respectively, and they will end up sitting in your garage after a month.