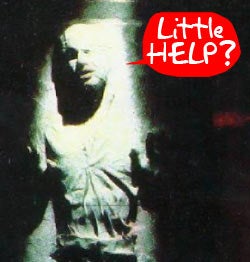 This weekend, I learned the hard way that trying to jailbreak an iPhone 3G using a MacBook running 10.5.6 can totally freeze up the machine later on. Here are the specifics: UPDATED
Short version: Be careful with that latest QuickTime update if you have run any "DFU fix" Automator scripts on your unibody (Late 2008) MacBook or MacBook Pro. Do not upgrade to QuickTime 7.6 until you've repaired the alterations that the script made to your system. UPDATE: I am learning from commenters that this is not just limited to unibody Late '08 MacBooks, but it applies to ALL MacBooks running 10.5.6.
In this post, we outlined how to re-enable unlocking and jailbreaking functionality if you've upgraded to Mac OS X 10.5.6. To do it, you have to run an Automator script that "fixes" the system so that you can enter something called DFU mode. It's some hardcore juju, but the script seemed easy enough to run and reboot.