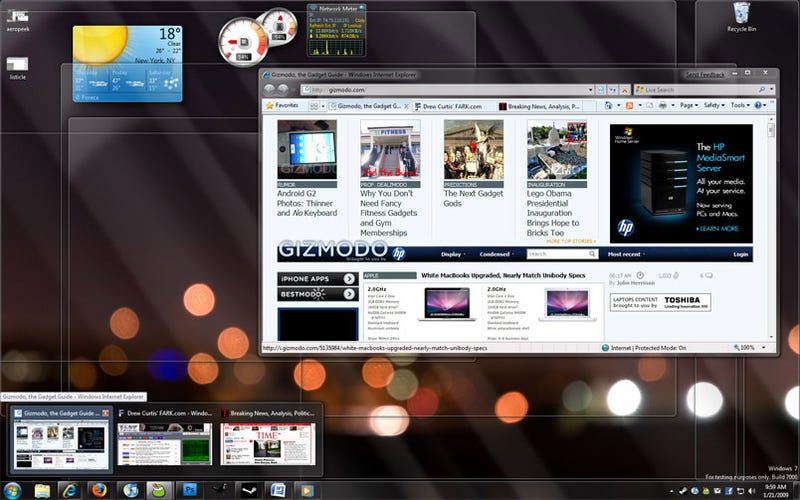 You want to install Windows 7? No problem. Does your computer meet minimum specs? Do you want to go 32-bit or 64-bit? And what about Boot Camp? If these are your questions, read on.
BEFORE INSTALLATION
You've got to walk before you can fly, friends.
Minimum Requirements
• 1GHz processor
• 1GB RAM
• 16GB open on hard drive
• 128MB graphics memory with DirectX 9 support (optional, to run Aero)
Download a Copy
Windows 7 available from Microsoft until February 10th here:
32-Bit Windows 7 (use if you have less than 4GB of RAM)
64-Bit Windows 7 (use if you have 4GB of RAM or more)
Otherwise, you'll have to use Bittorrent.
Get a Product Key
You get a product key when you sign up to download the beta, but if you've somehow got the beta bits but no product key, go here. They'll set you straight.