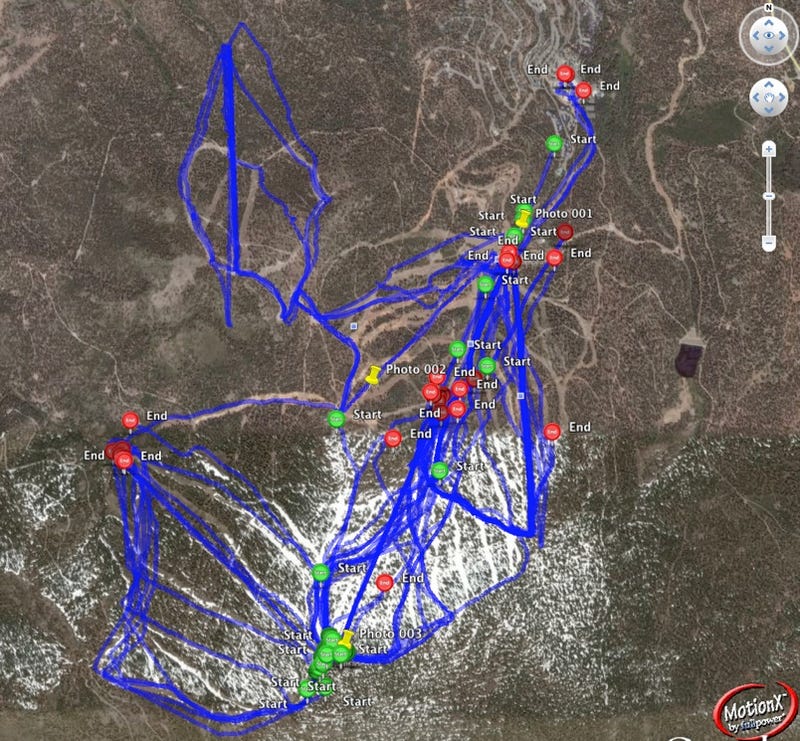 Our Snowmodo reader meetup was this weekend. Whenever we set one of these events up, there's always the nagging worry it'll be dumb and no one will show up. You proved me wrong.
Geek readers made their way from the surrounding areas—the temperate climate of the bay, the big little glitter of arid Reno, the capital of our state and strip mall hell known as Sacramento, the college town Davis—to the mountains to play with gadgets in the real world setting of Tahoe, in the winter. The day started out slow, with accidents the night before and morning of the event clogging up route 80. But by the end of the day, more than 100 of you made it, with skis and snowboards in hand.
The weather was colder than what I'd expect this time of year, and the high winds swept away the two inches of fresh powder that came on late Thursday. When you did find patches of good snow, they were only covering icy chop. That made for some interesting use of our most engaging outdoor gadgets. First up was MotionX GPS, which we used to track the paths of iphone users through the day, collecting them into a giant map of the paths used. Total mileage for tracked runs was over 111 miles.