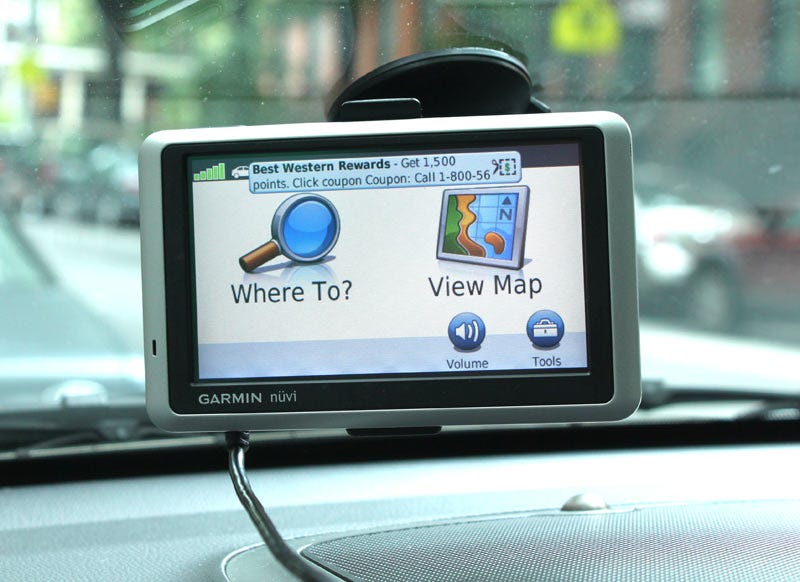 Garmin Nuvi 1350T, a reasonably affordable, full-featured, ad-supported portable navigator from Garmin—possibly the last PND we'll ever review.
The Cost: $350 list; $310 online
The Verdict: Portable navigators are great, but they've reached equilibrium: Prices have never been better for the functionality you get, but if the 1350T proves anything, it's that there's nowhere they can go from here.
I hope you recognize that's not a complaint: Forget all those frilly features like voice command and Bluetooth, stuff that you love for a short while but (I fully admit) never use later on in the product's life. It's the basics that count, and the 1350T has basics, plus a slightly tweaked interface that improves on the old Nuvi experience without changing it too noticeably. It's faster than even the higher end Nuvis I've looked at, and has a streamlined main navigation screen that proves that, unlike TomTom, even when you have a winning formula, you have to keep tweaking it. Overall use is still the best in the business.