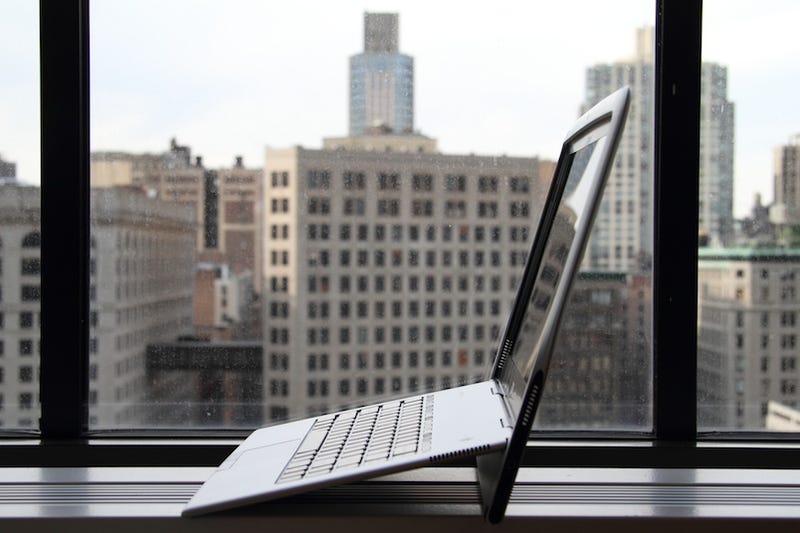 The Adamo XPS is a daring slice of design and engineering. Quite frankly, it's batshit insane.
I mean that in the best possible way.
It really is impossibly thin. I felt like I was holding a single sheet of aluminum that was contoured into the curved shape of a laptop. I set it down, gingerly, because I didn't want to break it, since I didn't know at the moment that it was $1800. My finger slid across the latch to disengage the heat-sensitive capacitive latch.