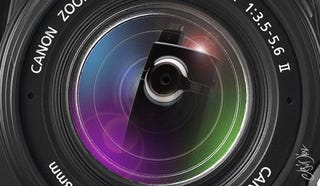 Kaitlyn Chantry is the editor-in-chief of CamcorderInfo.com. And she's been so kind as provide us with her favorite camcorders picks in every key price range.
Flip MinoHD
Don't be confused by imposters: the ultracompact Flip camcorder is still the hot girl that everyone either wants to have or wants to be. At $230, the second-generation MinoHD is more expensive than all those Flip clones, but you get what you pay for. It's sleek and stylish—especially when you can design your own—and has decent video quality (for a tiny, trendy camcorder). Most importantly, it's so easy to use that your granny could make herself the next YouTube star. [Review]
Note: Gizmodo actually preferred Flip's Ultra HD, but only because it's substantially cheaper than the MinoHD. More on that in our mini cam Battlemodo.