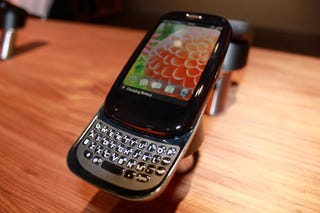 A trio of Toshibas, the newest Palm smartphones, and an FM transmitter that won't make you want to tear your brain out. Start saving your tax return for what's now available.

Toshiba Satellite E205-S1904
Toshiba's new Satellite has launched. Our previous interactions with the Satellite series has left us decidedly underwhelmed. Mainly citing battery life and a wonky trackpad button as sticking points holding this laptop back from being truly great. The most exciting feature on the new model is the inclusion of Intel Wireless Display technology and a Netgear Push2TV adapter, allowing easy video streaming to your entertainment center. A simple way to watch Hulu in your living room is always a welcomed feature—especially on a laptop. Best Buy has these for the decently reasonable price of $899.99. For that price you get an Intel Core i5-430M CPU, 4GB of RAM, and 500GB of storage—along with the Netgear adapter. You can peruse it here.