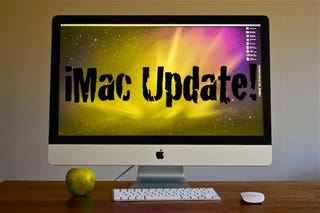 In this week's iMac update, we talk to an Apple Authorized Service Provider/Reseller from the UK. And what does he tell us? Apple is so short on 27-inch displays that they're paying customers 15% to simply return faulty iMacs.
Can You Safely Buy a New iMac Yet?
Nope.
Why?
The yellow screens have yet to be fixed. The flickering screens have just been addressed with a second firmware update, but we can't tell whether or not this update fixed the problem. (Write submissions@gizmodo.com to let us know your experience).