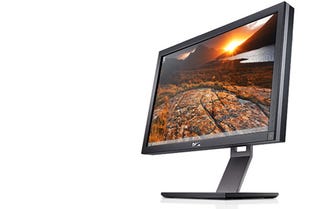 Beauty, love, ingenuity, forgiveness, and duct tape. This week's Now Available showcases some colorful cameras, a brilliant and simple home networking solution, a redeemed 27" display, and a tripod that turns your iPod Touch into bizarro Spiderman.
Panasonic GF1 (Colors!)
In the micro-four-thirds class of cameras this sucker is hard to beat. While these new colors definitely take away from the subtle Leica charm of the black model they're still solidly built and reliable devices. Coupled with a nice list of compatible lenses and you have a pretty competitive system. For the time being these guys are your best bet in the nascent digital four-thirds camera genre. Oh, and look forward to more color options stateside since Japan just got these offerings. Check em' out here.