One day, 128GB flash drives will be common. We'll lose em and only say "oops." Today, you can have one if you don't mind the size and price of this $400 Corsair. But F me, this thing is fast.
Speed
I've been happy with a 16GB Patriot Xporter, which Ars mentioned in their 2009 test as one of the fastest. This Corsair is faster. On an informal test transferring 2.7 GB of MP3 files, the Corsair Flash Voyager 128GB was twice as fast in writes and a touch faster in reads.


G/O Media may get a commission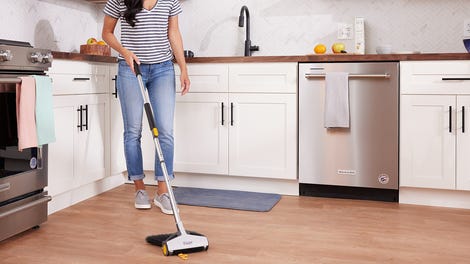 BOGO 50% Off
Flippr - BOGO 50% Off


Note: Since this measures megabytes per second, longer bars = better
I was very casual about this test. I did not shut down all my other apps during it, but I did run multiple trials. And I did not test random access or exceptionally large file sizes. Why didn't I take testing more seriously? Because I just don't think you'll really buy this thing when you can get multiple 32GB drives for $50 or so. This thing is impressive, but all freaks of nature are impressive.
It's Big
On top of its price and performance, it's bigger. No, not only in capacity. See?

Yeah, well, it still fits in my pocket. Like a giant pet beetle. The kind that crawled out of skulls and pyramid labyrinth walls in The Mummy Part 5 or whatever.
I'd recommend it only if you have so much money that if you lose one, you'll merely say "oops" and not cry over it like I would.
128GB is a lot of space


It's fast


Kind of big for a USB drive, but still doable


Expensive