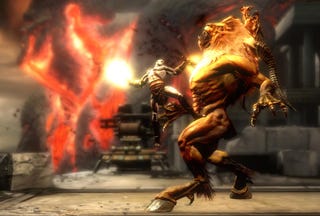 We've all heard about the PlayStation Move by now, but a lot of other neat stuff happened this week in video games, including God of War III's release, Civ 5 details and...a Battlestar Galactica MMO??
Frankenreview: God Of War III
The game cost over $40 million to produce. It'd better be good.