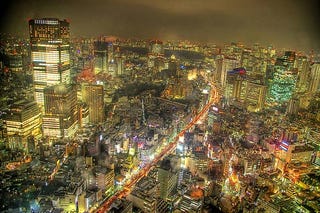 For this week's Shooting Challenge, the topic will be something I've been looking forward to for a long time...something our photographic community has proven expansive and adventurous enough to tackle: HDR (high dynamic range) photography.
The Challenge
This week, you'll need to submit one HDR shot of any subject. (Truthfully, a few of you have been slipping these shots in already.)
The Method
If you've never tried HDR photography before, don't sweat it. It's as simple as this: Snap a few identical photos of a subject (using various exposures) then mix em together in photo editing software. We have this excellent tutorial that will walk you through the whole process. And if you don't like that one, trust me, there's plenty more you'll find through a quick google.