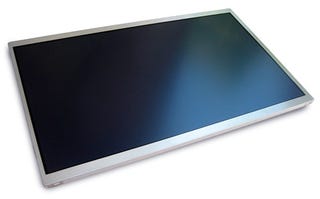 We already know that in a head-to-head in broad daylight the Pixel Qi display is heaps brighter than the iPad—but as the amazing Notion Ink tablet is still delayed you've got to DIY if you want that display.
On sale over at the MakerShed for $275 is the 10.1-inch display, which ships in 2 - 3 business days. A relatively small amount of know-how is expected of you when fitting it to a netbook, but MakerShed reckons it'll take under 5 minutes using just a screwdriver.
Compatible with the Samsung N130 and Lenovo S10-2 netbooks for sure, it can also be fitted to other devices—but use caution when doing so, as only those two models have been confirmed as being suitable for the Pixel Qi.