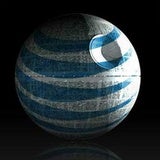 Thanks in part to the record 3.2 million iPhones AT&T activated last quarter and continued iPad success, there are now twice as may "integrated devices" on the company's beleaguered 3G network as there were just a year ago.
Those additional customers—27% of iPhone buyers were new to AT&T—also helped lift the carrier to nearly $31 billion of revenue, $4.4 billion of which came from data and messaging alone.
In the context of those kind of numbers, AT&T notorious network difficulties—and the 3G MicroCell band-aid—are at least more explainable, although no less exasperating. AT&T will be holding a call in a bit to discuss results in-depth, and we'll update with any revelatory news if and when it comes up.