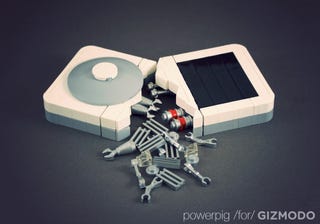 After last week's Apple announcements, your previous-gen iPod probably isn't looking so hot. Cheer up! We've got five mods that'll breathe new life into the little guy, so you don't have to feel guilty about picking up a shiny replacement.
1. Turn it into an audiophile's dream

You might think your iPod already sounds good—if you aren't using crappy earbuds—but most audiophiles would turn up their noses up at the sight of it. Fix that with Red Wine Audio's iMod, which replaces some of the guts of your disparaged 5/5.5 generation iPod with hifi-caliber parts. The trick behind the mod is replacing the circuitry that leads to your headphone jack, which the team at Red Wine Audio claim degrades the signal. With new parts in place, you'll enjoy untainted sound—though you'll need to connect the modded iPod to an amplifier to get any audio. After this mod, the headphone jack is strictly line-out.