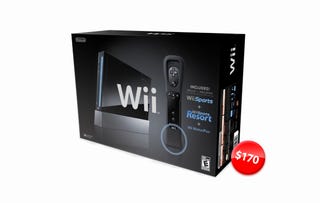 Gaming
★★ Sony PlayStation 3 160GB Holiday Bundle w/ Prince of Persia Blu-ray Movie, Star Wars: The Force Unleashed 2 Game and One Wireless for $299.99 at Target
★★ Assorted Xbox 360 and PlayStation3 Games for $34.99 at BestBuy
★★ Assorted Video Games PS2 ,PS3, Wii, Xbox 360 Titles for $7.00, $10.00, $29.00 at Walmart
★★ Assorted Video Games PS2 ,PS3, Xbox 360, Wii, Nintendo DS Titles for $7.00, $17.00, $27.00, $35.00, $39.00, $49.00, $59.00 at Target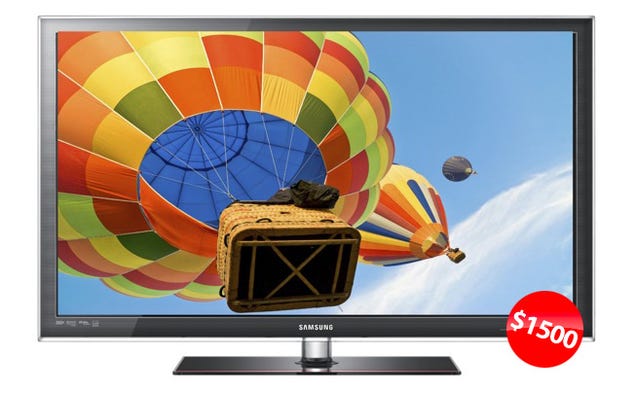 Home Entertainment
★★ 40" Westinghouse 1080p 60Hz LCD HDTV for $298.00 at Target (normally $549.99)
★★ Assorted DVD and Blu-ray Titles for $5.99, $9.99, $12.99 at BestBuy
★★ Assorted DVD and Blu-ray Titles for $12.00, 10.00, 9.00, $5.00, $1.96 at Walmart
★★ Various Blu-ray and DVDs for $1.99 $3.99 $5.99 $7.99 $9.99 $12.99 $13.00 45%-off at Target
★ Carole King & James Taylor - Live At the Troubadour (CD) for $6.99 at BestBuy
• 8' THX 900 HDMI Cable, 8-Outlet PowerCenter Surge Protector, Tv Screen Cleaning Kit (early bird) for $149.97 (normally $199.97 separately)
(And check out Kotaku's guide to shopping Black Friday if you want more advice on where to find the best Gaming deals)


Additional research by Christina Bonnington, and Andrew Tarantola.
Follow Dealzmodo on Facebook

Dealzmodo is a gift from Gizmodo to you. We search the web for the best savings and deals on computers, TVs, games, etc. and deliver them to you in a daily list. Think of it as a modern day coupon book for technology and gadgets.