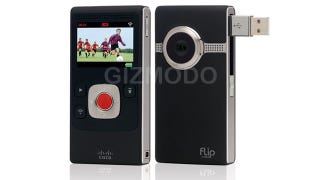 Here are the first photos of Flip's never-to-be launched FlipLive.
The FlipLive was supposed to be Flip's next-generation camcorder, one that could stream video to the cloud. But Cisco killed the brand the day before the Live was supposed to launch.
David Pogue, who revealed the existence of the FlipLive, argues that Cisco should have kept Flip alive. That millions of people were buying them in droves and that they were great camcorders. That they have great video quality—comparable to previous-gen camcorders. That they're cheap.