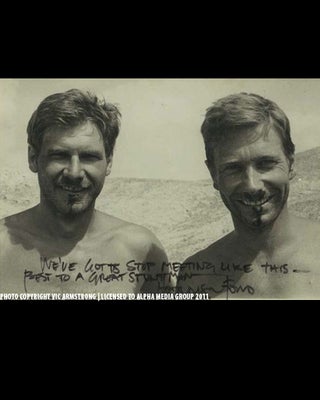 S
As Hollywood's premiere stunt man, Vic Armstrong spent decades filling the shoes of iconic roles such as Indiana Jones and James Bond. These photos-donated to Maxim from Armstrong's personal stash-give a glimpse into the life of a stunt man, and its unique mix of rough-and-ready grunt work, and glitzy Hollywood glamour.
Pictured above: Stunt man Vic Armstrong on the set of the Indiana Jones movies with Harrison Ford.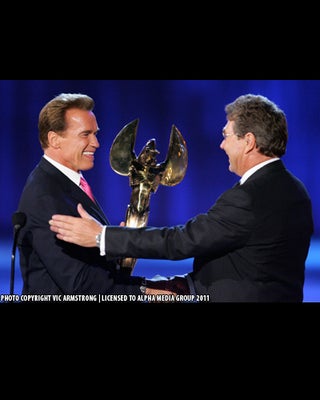 S
On stage at the World Stunt Awards with Arnold Schwarzenegger, star of
Last Action Hero
.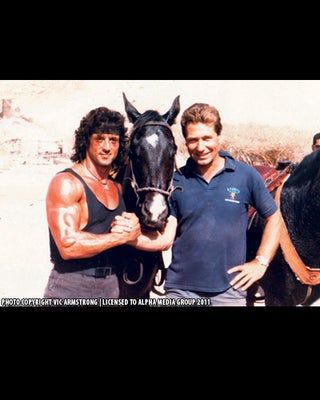 S
Armstrong teams up with a well-oiled Sylvester Stallone on the set of
Rambo III
.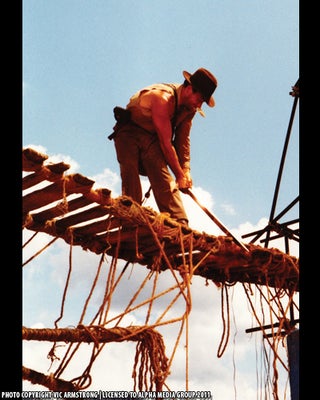 S
Armstrong in the famous fedora, doubling as Indiana Jones in
Temple of Doom
.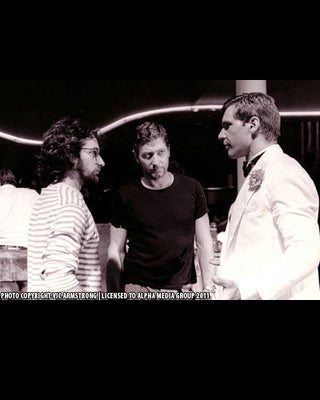 S
Armstrong on set with Steven Spielberg and Harrison Ford during filming for
Temple of Doom
.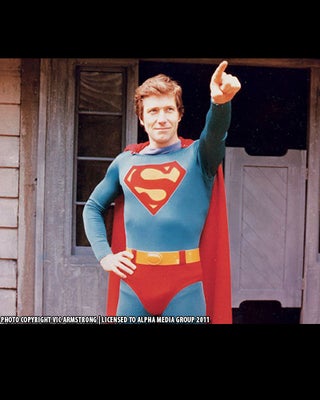 S
Armstrong in costume as The Man of Steel. He doubled for Christopher Reeve in
Superman I
and
Superman II
.