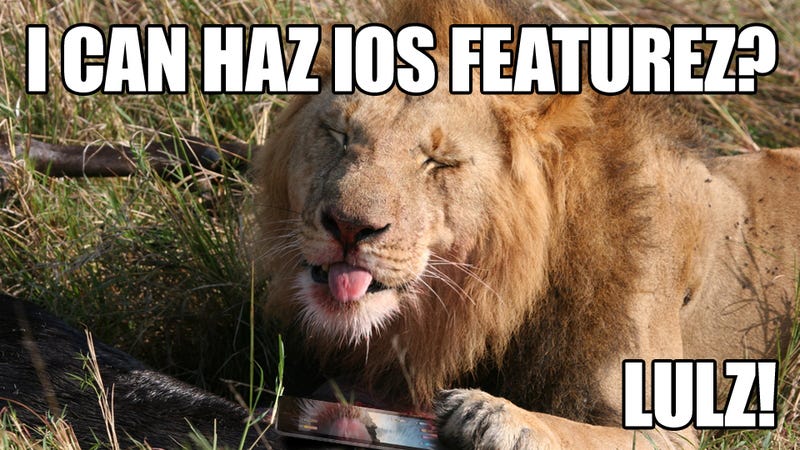 Next week Apple will unveil the next major version of Mac OS X, which may be the last version of their desktop operating system as we know it. Here is why.
Mac OS X is a very mature operating system. It has a extremely solid base, with very robust core technologies, fast, reliable and with every service that 99% of the users want.
But it can be better, a lot simpler and powerful at the user interface level. This is something that Microsoft agrees with as well, which is the reason why they are transitioning to the new Windows 8 model, an operating system that spans from desktops to tablets to everything in between, with a completely revamped user experience.
The fact is that Apple already uses this model: Mac OS X and iOS share a common architecture that makes extremely easy for developers to make applications for both of them. Lion is only aiming at merging both user experiences—desktop and touch—into a single one. But, from what we have seen so far, it's not the final destination. It will take another generation to get there: They need that time for developers to move into a new model and also to smooth users into it.
That's why Lion is both a transitional operating system and the end of a saga.
The last and king of the big cats
Apple started that saga with Cheetah, and continued through all the big cats to end with the king of them all. This is not a coincidence. Apple rarely makes meaningless branding choices. Lion is the last of the cats and it may be the last OS before a new generation that will have the same guts with a new user experience.
In fact, the UI changes that Lion is bringing are not only preparing the terrain for an even bigger shift, but they may herald a completely new species of hardware as well. A good indicator of this is how the new iPhoto'11 is designed. It wouldn't be surprising to see a new breed of iMacs and MacBooks that also use touch in some new clever way.