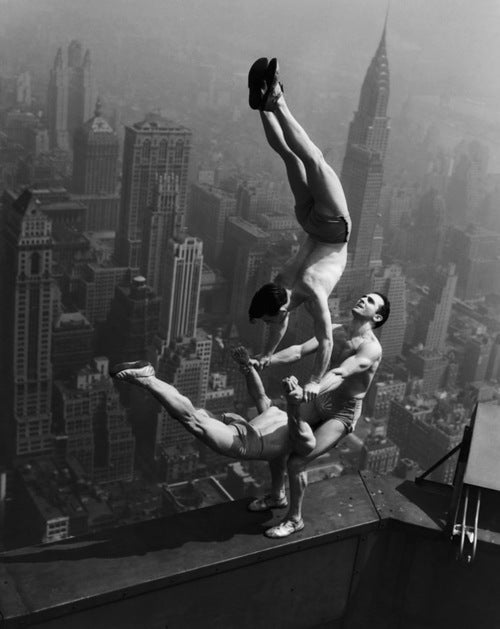 S
Acrobats on the edge of the Empire State Building
One of the lesser known pictures by Bettman, who created the classic images of workers having lunch on the girder of a skyscraper, under construction.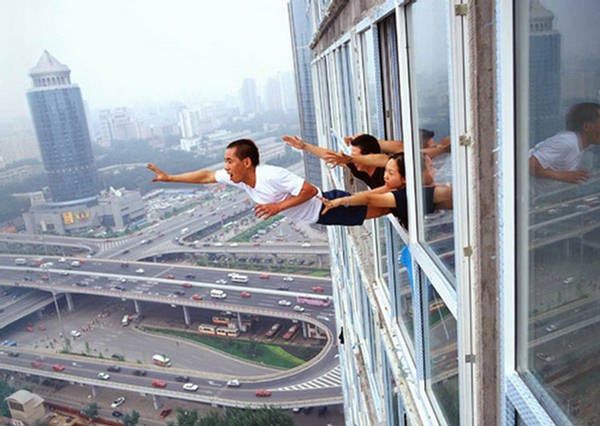 S
Artis Li Wei creates these illusions without photomontage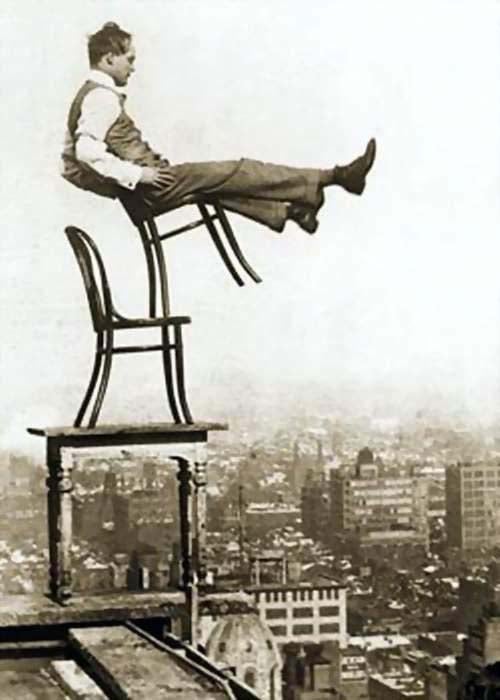 S
Chair balancing over the edge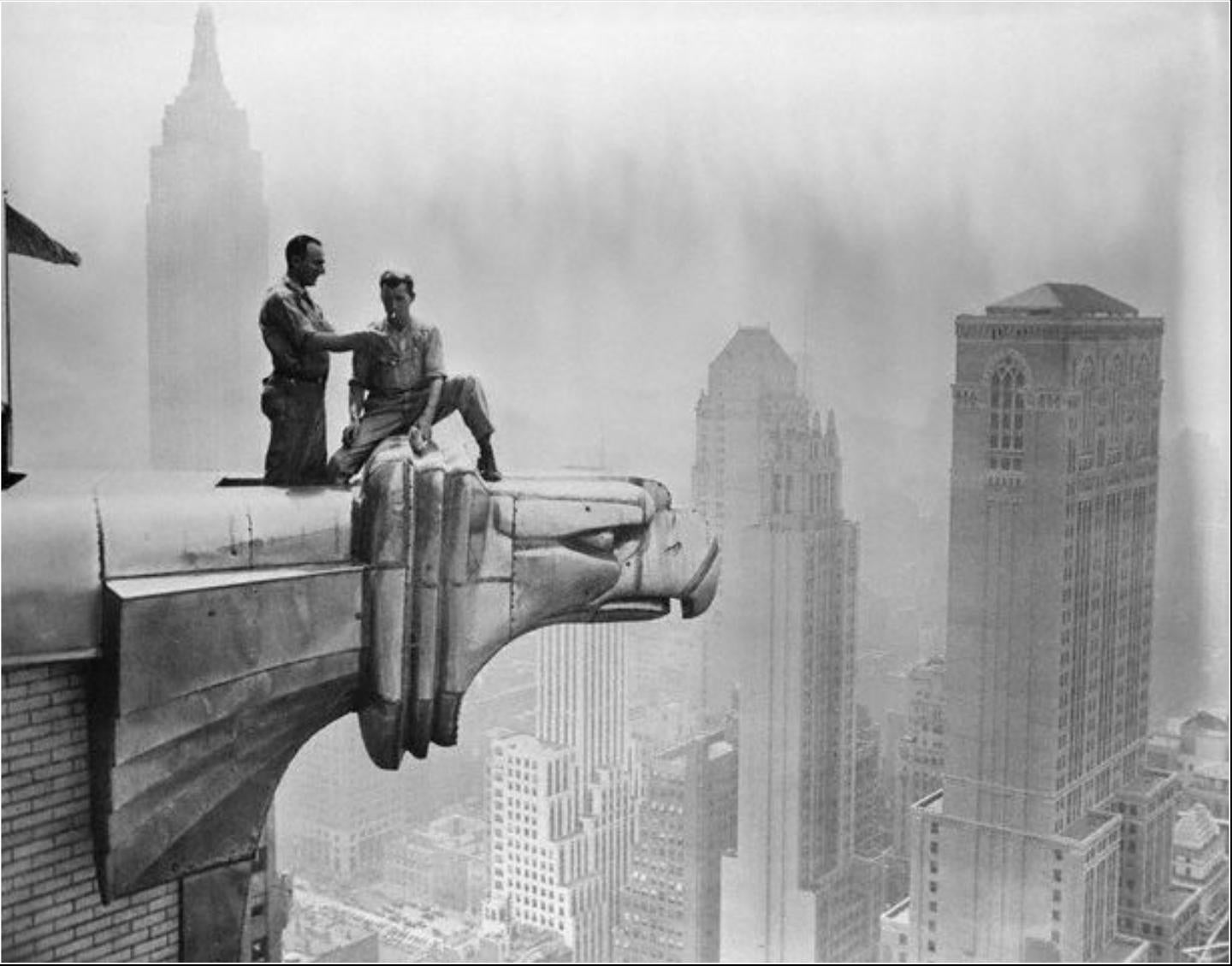 S
Cigarette on the Chrysler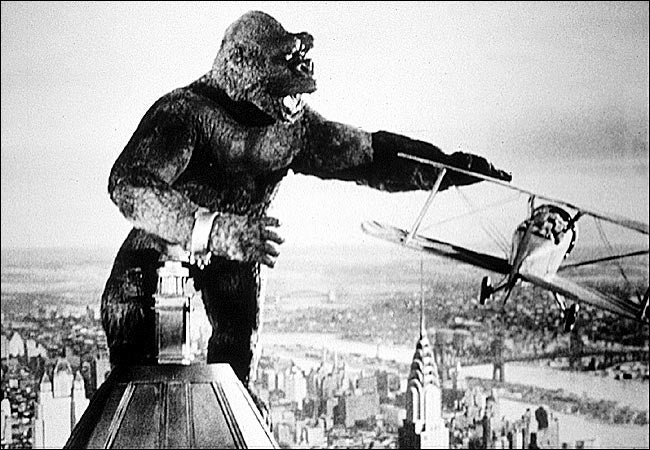 S
Iconic monster on iconic tower, 1933
Hollywood at its most iconic, King Kong on the Empire State just after it was built and with the original zeppelin mooring mast.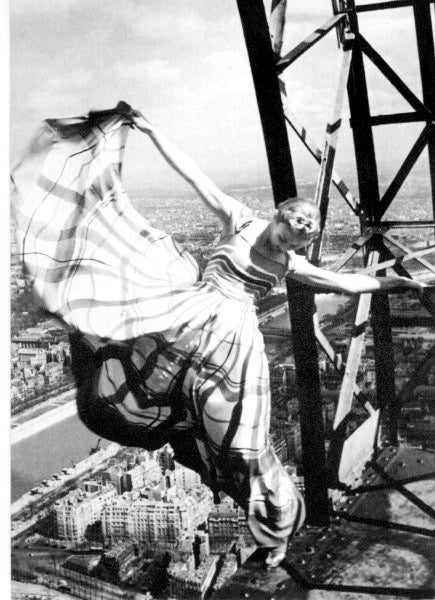 S
Lisa Fonssagrives, the worlds first supermodel, on the edge of the Eiffel Tower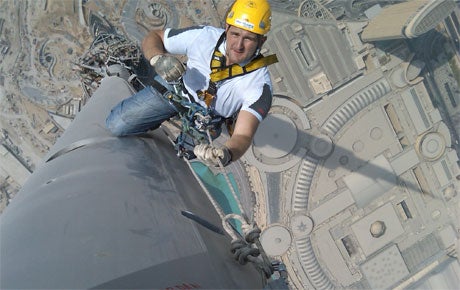 S
Mick Flaherty, an engineer, works on top of the world's tallest building.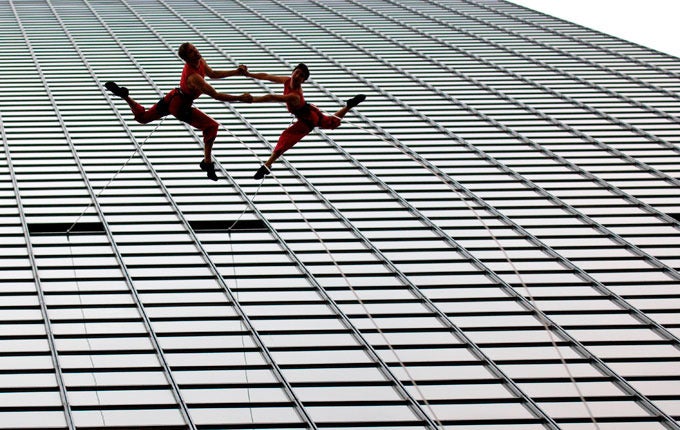 S
Projectbandaloop skyscraper dance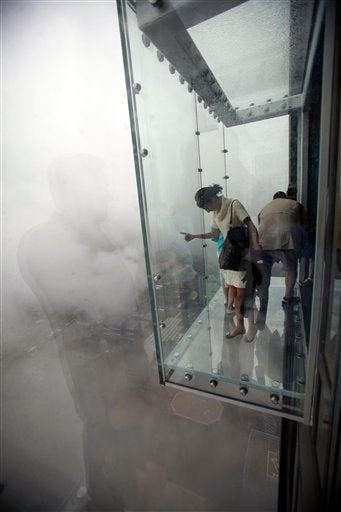 S
The Sears Tower Balcony
Dar Robinson Jumps Off the CN Tower 1980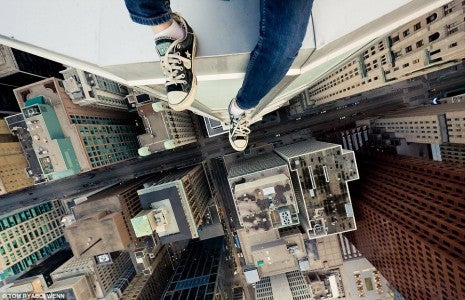 S
Travel photographer, Tom Ryaboi, rooftopping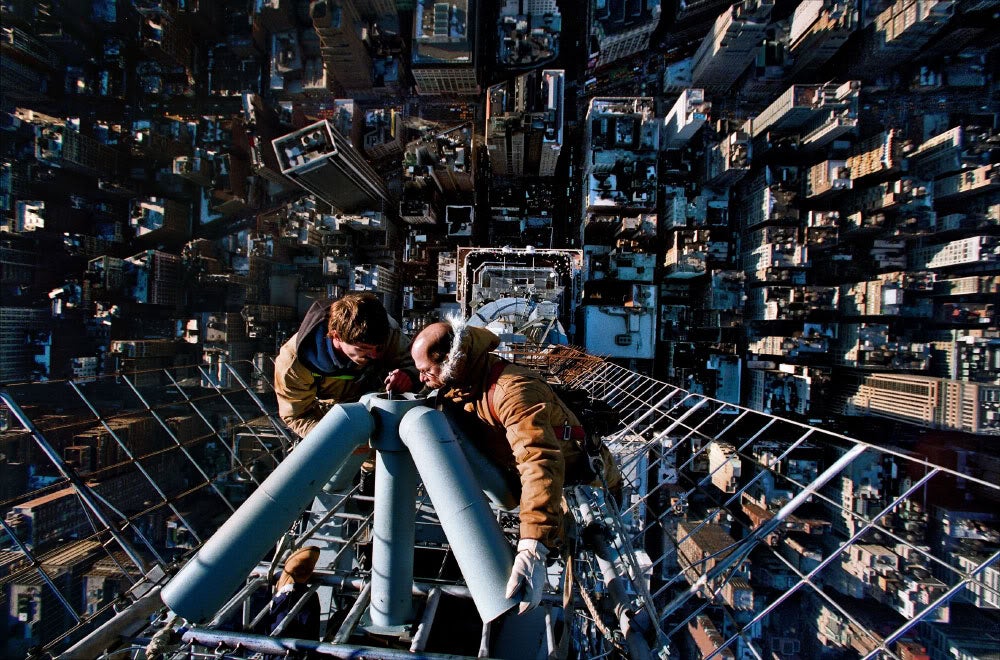 S
Working on top of the telecoms mast on the Empire State Building