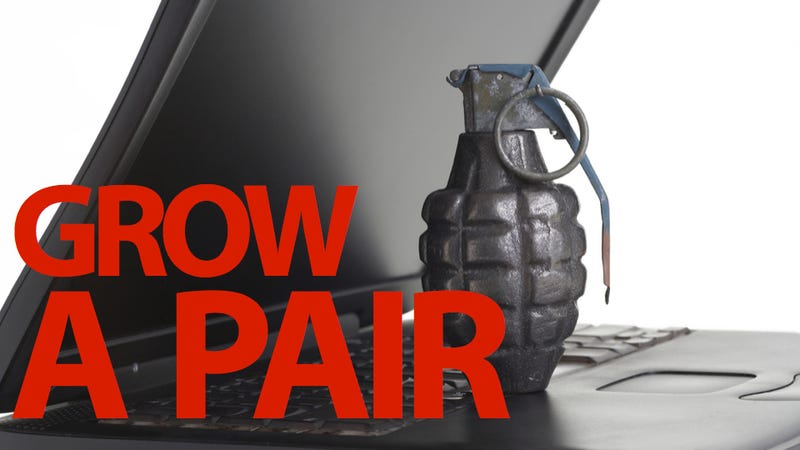 What does it mean when the world's largest PC manufacturer quits? Some say it's the death knell for PCs. That may be the case, but only because companies, like HP, are turning tail and running rather than fighting back. Don't.
HP announced yesterday that not only will they stop making WebOS devices, but they're considering spinning-off their PC business and likely selling it. HP is currently the largest PC manufacturer in the world, but they look to be taking a page from IBM's book and spinning off their PC hardware interests. Looking at that from another angle, they are going to take a profitable part of their business, and toss it overboard.
HP makes money on PCs. They do! It was a third of their revenue last year. But they've read enough tea leaves to know that people don't want PCs anymore, that making PCs is a business with a lot of overhead, and that it's easier to pull the plug than to recharge the defibrillator.
And what's HP's excuse? CEO Leo Apotheker (who has software, not hardware, in his bone marrow) blames the "tablet effect," saying that HP has definitely felt it. Let's be real here: "tablet effect" is just code for "Apple effect." And it's a cheap deflection from the real problem.
Yes, Apple's business is expanding, while growth in the PC market has slowed to a crawl the last several years—it even shrank in the first quarter of this year. All that's true, but you can't keep up with Apple if you quit instead of innovating. And don't tell me that you tried to innovate with the TouchPad and you failed. No. Throwing in the towel six weeks after you release a product that you almost got right doesn't cut it. It just shows a lack of fortitude. Yes, the TouchPad wasn't good, but WebOS was. The problem was the hardware. Don't believe me? WebOS reportedly ran twice as fast on an iPad 2 than it did on the TouchPad. So, you figure out how you screwed up the hardware, and you fix it. You try again. And you sure as hell release the TouchPad 2 as fast as you possibly can. You don't throw in the towel.