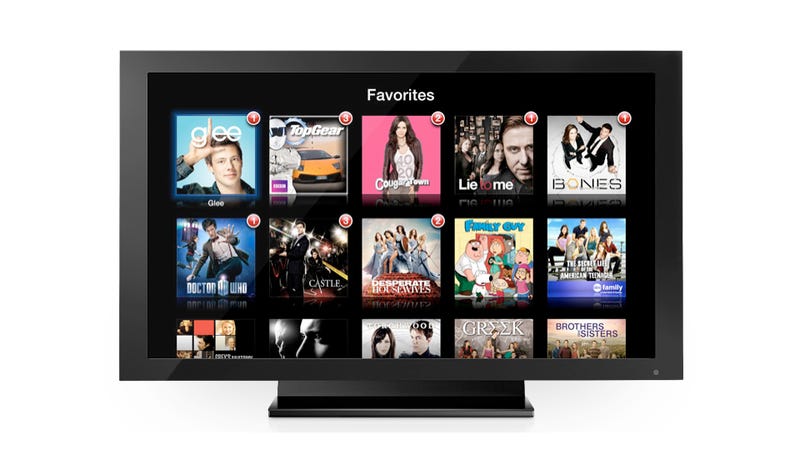 Here's something mysterious: amid the WSJ's report on Tim Cook's ascension, they say Apple's "working on new technology to deliver video to televisions, and has been discussing whether to try to launch a subscription TV service." That could be huge.
The claim is tied to ye olde "people familiar with the matter," but this particular anonymously cited rumor makes sense—and could be mammoth. As the WSJ points out, Apple doesn't like the current state of TV:
Mr. Jobs often criticizes, in public and private, the experience of watching TV as clumsy and bad for consumers. But he has said the existing system, where consumers get content from different cable and satellite providers that use different technologies, makes it difficult to innovate."
Ergo, Apple TV. Ergo, iCloud. New ways to take video content and stick them where you want—completely bypassing your cable box (and company renting it to you).
Now, let's be clear: we still adamantly believe this "new technology to deliver video to televisions" is not the unicorn-status Apple HDTV. Stop thinking about that rumor.