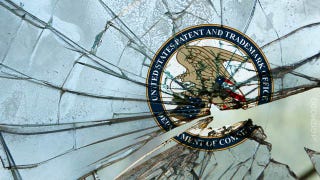 Kind of surprising, but Verizon has piped up in the Samsung v. Apple case, arguing that a preliminary injunction against Samsung would ultimately be bad for consumers. Interesting, especially considering just how impotent the move actually is.
Verizon issued an "amicus curiae brief," which simply allows them to voice their complaints to the court. In essence, they contend that, if Apple stops Samsung from selling their infringing hardware, the public is harmed for the lack of options it creates. That's not playing fair, you guys!
Which is fascinating because, well, who's Verizon kidding here? Given their recent support for the AT&T-T-mobile merger, creating doorways for more competition doesn't seem to be top on Verizon's list of priorities. Plus they have that working relationship with Apple, anyway.