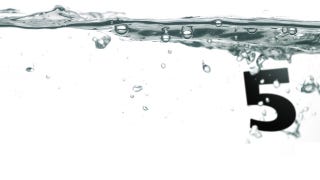 It's here. iOS 5—with iCloud, a revamped notifications system, iMessage, Newsstand and 200 more features—is finally available for download. It works with the iPhone 4, iPhone 3GS, iPad 2, iPad and iPod touch (3rd and 4th generation). Here's how to get it.
To update your iOS device to iOS 5, you'll need the latest version of iTunes 10.5 which can be found here (be sure to run a backup of your iPhone after you've installed the latest iTunes too) and a wee bit of patience. Just hook up your iDevice to your iTunes, check for updates, and let the iOS 5 goodness flow. Apple servers are probably going to get slammed so it's going to take you well past your lunch break to enjoy the sweet nectar of the software update.
After you're done installing, check out the best new features of iOS 5 and our video walkthrough here. And don't forget, the iPad has some slick iOS 5 features too! Enjoy life out of the dark ages of notifications and into the cloud! Kiss goodbye to SMS with iMessage!