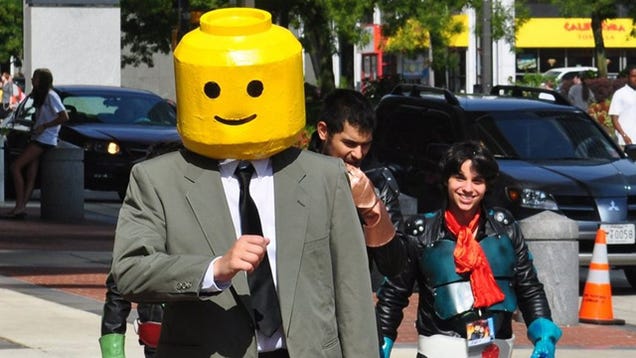 Fresh from recent huge successes in the video game world, the Danish brickies at LEGO are teaming up with the film part of Warner Bros. to create a full, LEGO-based motion picture.
Due in 2014, the LEGO film is being written and directed by Phil Lord and Chris Miller, who were the co-directors behind 2009′s animated adventure Cloudy With A Chance Of Meatballs. Rather worryingly, Variety says the film will be "80 per cent LEGO", with the makers seemingly hoping to successfully combine human and computer generated actors.
We can state with some confidence that there will definitely be toys of the film. [Variety via Crave via Gizmodo UK; Image: Deviant Art]
---

Our newest offspring Gizmodo UK is gobbling up the news in a different timezone, so check them out if you need another Giz fix.
]
Image credit: Deviant Art