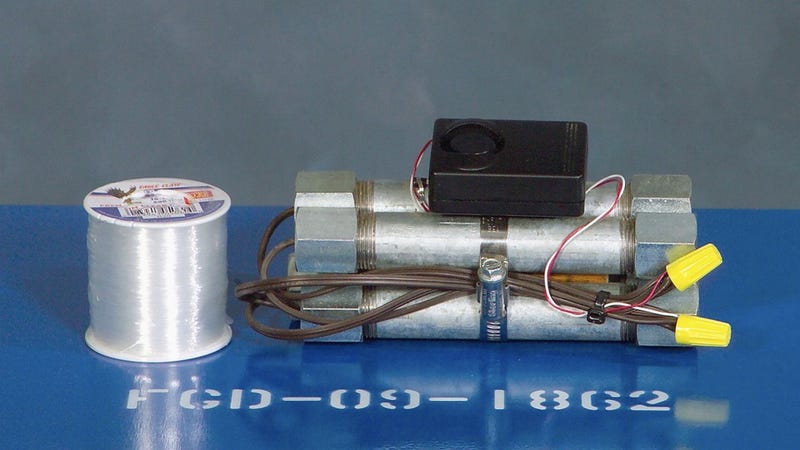 Police have arrested a man who was allegedly in the process of building pipe bombs which he intended to use to kill elected officials, government workers, and returning military personnel. Don't worry, everybody, the world is still full of assholes.
The 27-year-old man living in Manhattan named Jose Pimentel (a.k.a. Muhammad Yusuf) has been under police surveillance for a year, but was just arrested within the last 24-hours. He was about an hour away from the completion of three pipe bombs. He had all of the holes drilled, and everything he needed was on hand. While the police pulled the trigger just in time, this is still an incredibly close call.
The unsettling fact is that pipe bombs are alarmingly easy to make. With most of the components being easy to get ahold of and instructions being all over the internet, it's not hard to understand why. Bomb squads utilize incredible tools to defuse them, as we learned in August, but obviously we'd rather get ahold of them before they're made.