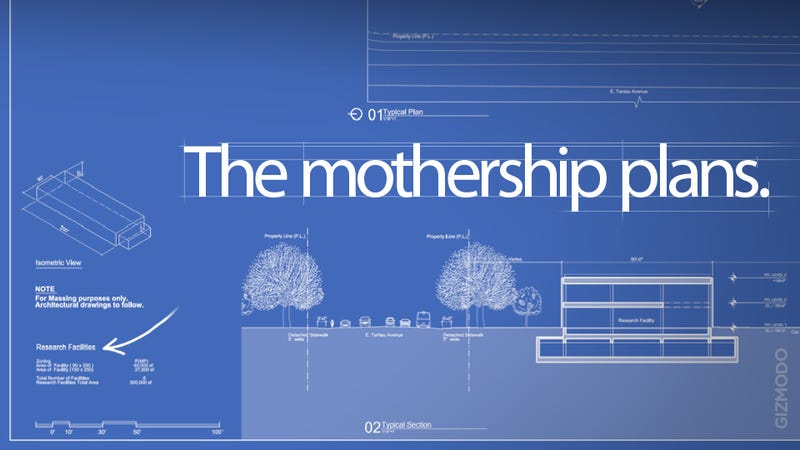 The City of Cupertino has published the complete proposal for Apple new mothership campus. There's a lot of interesting new things that nobody has seen yet, like a mysterious "research facilities" separated from the main building and an underground auditorium.
My guess is that the independent research facility would be the top secret, high security base for Ive's design ninjas and the top engineering SpecOps.
In fact, apart from being pretty and designed to ease the life of employees, the whole Apple Campus 2 seems to be focused on security. It's one of its main objectives:
Create a physically unified campus community that respects Apple's security needs (in part through perimeter protection).
The project overview also mentions security, along with "ease of use":
Apple proposes to create Apple Campus 2—an integrated 21st century campus surrounded by green space. This new development will provide a serene and secure environment reflecting Apple's values of innovation, ease of use and beauty. The state-of-the-art office, research and development facilities include strategies to minimize energy demand, reduce car travel and increase the use of reclaimed.
This "research facilities" are not connected to the main building.
But Corpospeak apart, this thing looks great. The focus on the trees is especially inspiring, as is the idea of being able to walk through a beautiful environment, isolated from the city. That's something that obviously has Jobs' signature all over it, since his preferred way to have one-on-one meetings was over long walks.
Check out the rest of the high resolution renderings and plans for more details. [City of Cupertino's public records via iPhone Canada]