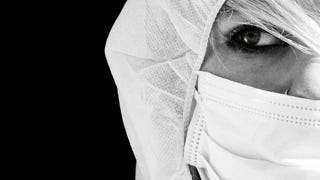 The US government has approached the scientific journals Nature and Science in order to censor data on a lab-made version of bird flu, because it could potentially be used as a weapon. That's not cool.
According to the Guardian, the US National Science Advisory Board for Biosecurity (NSABB) asked the journals to publish redacted versions of studies carried out by two research groups.
Back in November, we reported that researchers had created forms of the H5N1 avian flu virus that can easily spread amongst ferrets. Apparently, and you're going to have to believe us here, that is typically considered a sign it can spread quickly between humans, too. Now they're trying to publish the work, and the US government isn't very happy.