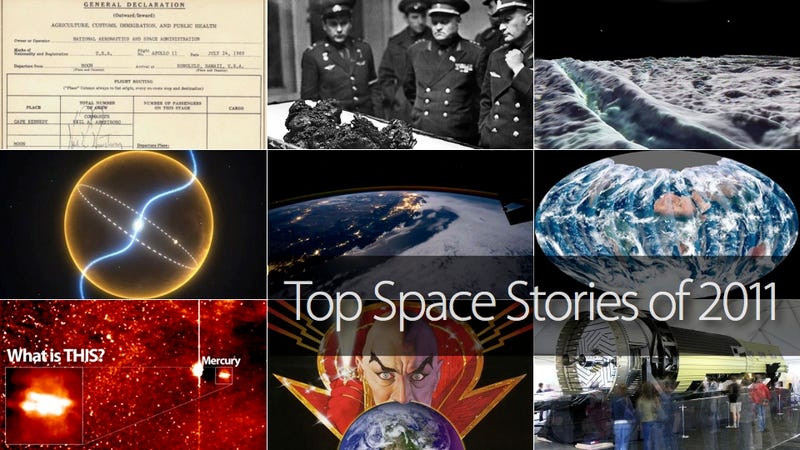 Mankind has stared up at the cosmos since forever. We now understand a little more about the great expanse beyond our planet, but that doesn't mean we're any less transfixed by the stars. Here are some of our best space posts from the past year.
---
There's a giant planet right here, hiding in our Solar System. One that nobody has ever seen, even while it is four times larger than Jupiter and has rings and moons orbiting it. At least, that's what two astrophysicists say.
---
NASA's new NPP—or NPOESS Preparatory Project—satellite travels in a sun-synchronous orbit. So as it photographs the planet, each photo is taken at the same time ensuring that all the images have similar lighting.
---
A camera on board NASA's STEREO A satellite seems to have captured video of an unknown thing that looks like an actual spaceship. The blip appeared when a Sun's coronal mass ejection (CME) reached planet Mercury. Watch the video and judge by yourself.
---
China has successfully launched the Tiangong-1, its first space lab. It's the first of a series of small test stations, and the first step towards the country's goal of having a 60-ton space station in orbit by 2020.
---
This weekend NASA published an awesome time-lapse flyby of planet Earth taken from the International Space Station. Awesome, but jerky—until now. Someone interpolated the original frames to achieve this smooth as silk motion film. It'll leave you stupefied.
---
Astronomers and gold diggers were excited when scientists discovered a planet littered with diamonds. That's just okay now. Why? Because a new planet just took bling to the next level: it's one massive diamond the size of Jupiter.