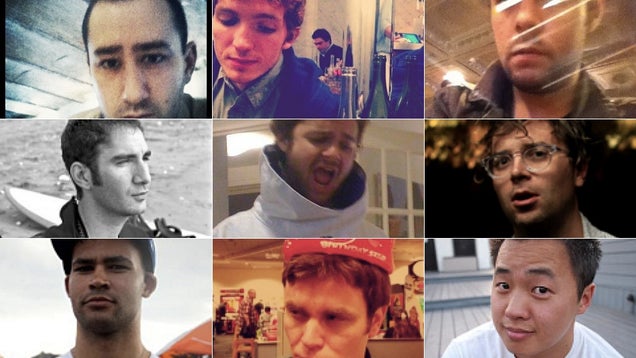 S
CES is a blizzard of stuff—and much of it sucks. So how do you cut through the crap to sip from the fountain of awesome? Follow Gizmodo on Twitter. We'll be your personal gadget filter, straight from Vegas.
If you want the latest Gizmodo stories pumped straight into your Twitter feed, @Gizmodo will be your primary source. Why aren't you following us already? I'm hurt. But if you want a more personal perspective, each member of our CES squad will be tweeting from their own accounts. Follow the agony, the ecstasy, the Android tablets, the stripper glitter—all of it written In Real Time: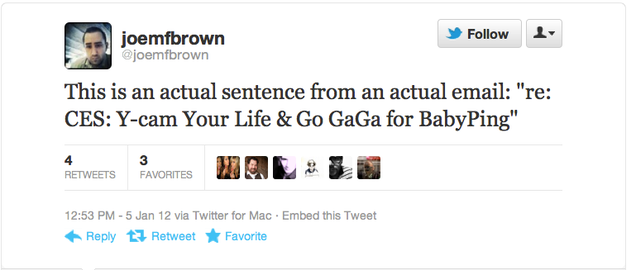 S
Joe is the GI Joe of our group, I guess, I dunno, I never really watched that cartoon. But he's the leader! Follow him for no-bullshit assessments of the best stuff we see.
---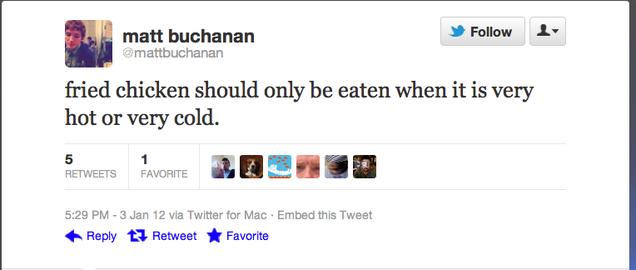 S
Expect lots of tweets about how shitty the coffee in Vegas is from our second in command.
---

S
Brian is a lover of laughs and tech. He also tends to drink and lose a lot of money in Vegas, so expect some late night anger rants.
---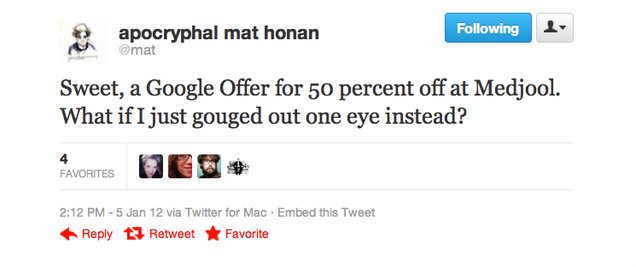 S
Mat is getting a nice break from his lovely wife and adorable daughter so he can spend days stuck with us amid crowds, people throwing up, and Ultrabooks. He's going to have a great week.
---

S
Did you know Robbie is a vegetarian? That's just one of the many interesting facts you'll learn if you follow him.
---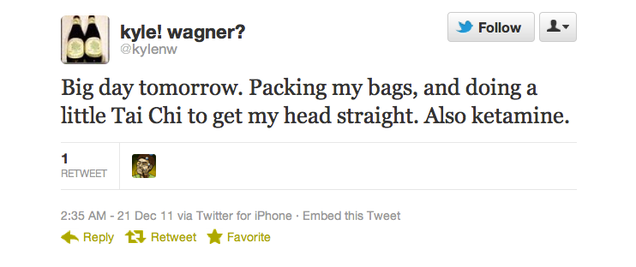 S
Will Wagner's small baby hands be too small to hold anything at CES? The only way to find out is to follow him!
---

S
Will Casey flee the Las Vegas Convention Center to make his fortune betting on NBA games before being caught in a botched mafia hit? The only way to find out is to follow him!
---

S
I love to TwitPic photos of my lunch!
---

S
Forget what you heard, Adrian is only coming to CES because he thinks he might meet Drake by accident. He also digs audio gear, but whatever, I see right through him.
---

S
Brent has already announced his intention to create a designer drug that's a perfect hybrid of psychedelic mushrooms and ground up quad-core tablets. This will be the best CES ever!
---

S
Andrew joins us from the far off land of Toronto, Canada. Will he survive in the desert?
---

S
Mario is extremely knowledgeable when it comes to gear, but his ignorance of Claire Danes' range as an actress is pitiful.