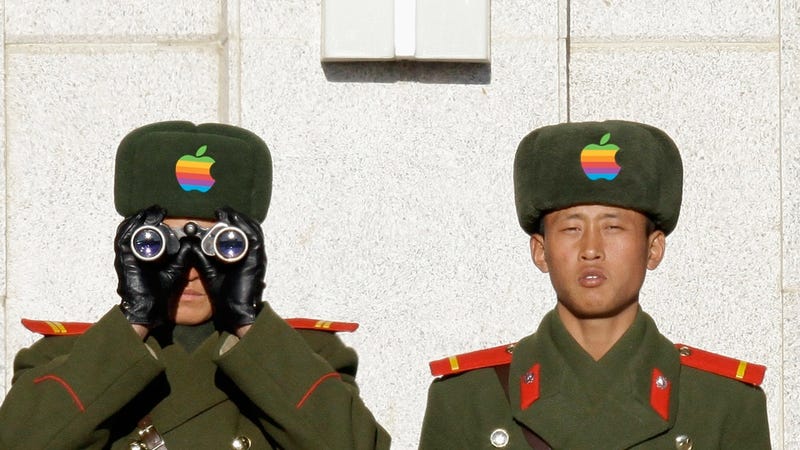 You might have a stressful job—everyone's is, sometimes. But does your job involve an office with windows that inexplicably frost, plainclothes agents that spy on you at bars, and instant firing? Welcome to Apple, says Fortune's Adam Lashinsky.
Lashinsky's upcoming book, "Inside Apple: How America's Most Admired — and Secretive — Company Really Works," details the lengths Apple goes to maintain its iron wall of secrecy. And it's terrifying.
Just some of the fascist lunacy: Employees are regularly hired without knowing what their jobs are—or what their coworkers are doing. Special teams are surrounded by extra locks and added doors, sealed off from the rest of the workplace without any explanation; there are some rooms at Apple that nobody claims to have ever been in.
Corporate rumors also say Apple posts up spies at a nearby watering holes to catch employees blabbing while off the clock. This might sound outlandish, but this is the same Apple that does have its own draconian secret police.