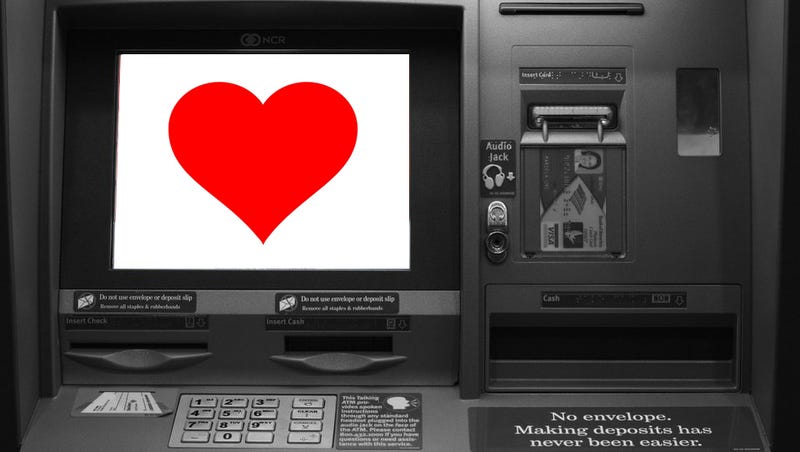 Using an automated teller machine is inherently risky. You stand there, your back turned, signaling to everyone around that you're about to have a wad of twenties in your pocket. If you're lucky, there's a security guard on duty. But usually it's just you and whoever is lurking in that little convex mirror.
ATMs themselves can't fight crime, but decades of design evolution have made sure the machines themselves don't become perps. Step one: Make sure the money inside is real. As part of a robust system for sorting out fraud, scanners inside the machine not only detect the type of note, they also make sure the bills aren't fake. "One new feature is the ability to blacklist certain serial numbers—to extract that data and compare it to known counterfeits," explains Chris Rowe, vice president of self-service products at ATM manufacturer Diebold.
Deposits are safer too. Modern machines scan a paper check on its front and back faces, and algorithms identify the crucial bits of information. Lately, ATMs can receive deposits without an envelope, which is actually pretty exciting. Jim Block, director of advanced development and technology at Diebold, says the machines could actually scan checks in the early '90s, but it wasn't until October 28, 2004 that the Federal Reserve started accepting an electronic copy of a check to legally stand in for the real thing.
But no matter what you're doing, the ATM has to make sure you're the one doing it. That all hinges on your personal identification number (PIN). It's often punched in on a keypad, instead of a touch screen, because physical buttons have long been the safest (though not infallible) stewards of your secret code. "From the time your pin leaves your fingertips, it's encrypted—no one ever sees that pin in the clear," explains Block. "That tech is just now becoming available on touch screens."