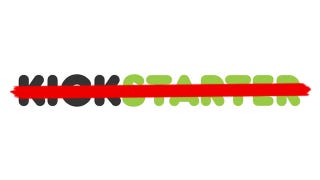 I'm done. Over it. Completely fed up. Kickstarter is ruining the world I live in. I used to love crazy gadgets, because I had some measure of confidence that, behind the idea, was some reasonably competent team or plan or, like, anything.
Not anymore. Kickstarter has me gun-shy about innovation.
I hate to say this, but Ryan Tate was right.